Castles and Beer. Also Alps. And More Beer.
Join Iris and Rose, your wild and thorny darlings, on a 10 day tour of southern Germany including a trip into Austria. Explore Munich "a village of a million people" for its friendly people, rich culture, history, and of course drinking in historic brauhauses. You will then head south to beautiful Schwangau to visit one of the world's most famous castles – Neuschwanstein Castle. Walt Disney even based Cinderella's castle on the majestic beauty of the Neuschwanstein castle, and it never fails to impress. Next you will head off to Salzburg, Austria.  Delight in the majesty of the Alps, and prepare to sing along to the Sound of Music tour. You will get many more experiences along the way, and even get to meet the locals for a truly authentic experience. Iris and Rose – Wild and Thorny offer tours through RenAdventures and are world travelling bawdy comedians.
The cost of this tour is $2,900.00 per person.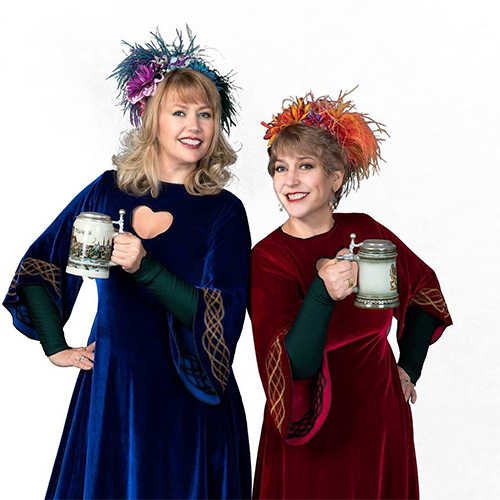 Praise for RenAdventures
There is no better way to experience Germany! This was my second trip to Germany and Iris and Rose made me fall in love with Bavaria. Austria is one of the most beautiful places I have ever been. The accommodations were wonderful, the food was fantastic and the guides made the whole experience unforgettable. I can't wait to go again!
 – Wayne and Audrey Paul