Castles and Beer. Also Alps. And More Beer.
You are again invited to join Iris and Rose for a brand new adventure. This time our delightful duo will be exploring new (even to them) wonders in wine country. Arrive in Frankfort am Main and become acquainted with the "New York City" of Europe. Explore the city, drink the wine, and take day trips to nearby Wiesbaden and Mainz before heading off to beautiful Trier. Trier is home to many Roman artifacts and ruins and is also known as the "Rome of the North". Cross the border into Luxembourg and enjoy time with the locals in one of Europe's smallest sovereign states. You will then head north to the Netherlands where you will visit another Roman settlement turned European city, Maastricht. There, you will have a chance to visit castle ruins, shop in the town square, and enjoy a famously delicious stroopwafel. Visit nearby Achen for some of Germany's most significant historical and cultural sights. When heading back toward Frankfurt, take a detour and visit the small town of Wierschem and the famous medieval Berg Eltz castle. Don't forget to try the wine along the way. Meet the locals, and enjoy a truly authentic experience. Iris and Rose – Wild and Thorny offer tours through RenAdventures and are world travelling bawdy comedians.
The cost of this tour is $2,900.00 per person.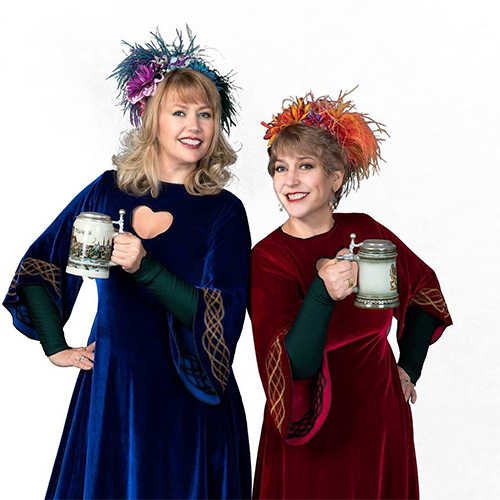 Praise for RenAdventures
There is no better way to experience Germany! This was my second trip to Germany and Iris and Rose made me fall in love with Bavaria. Austria is one of the most beautiful places I have ever been. The accommodations were wonderful, the food was fantastic and the guides made the whole experience unforgettable. I can't wait to go again!
 – Wayne and Audrey Paul