Bohemia & Prague with Paolo and Wolgemut
June 21st, 2018 - June 30th, 2018
Jugglers, Bagpipes, and Drums
Hang out with your favorite German bagpipe band, Wolgemut, and with international Jester Paolo Garbanzo, on this truly Bohemian RenAdventure.  Bring your garb as we explore the picturesque Southern Bohemian town of Cesky Krumlov during the historical Five Petal Rose Festival. Tour the castle, gardens, and the amazing Baroque theatre.  Get outside with a river rafting adventure while we discover the home of Pilsner beer and find out where Budweiser really comes from. Then it's off to Prague for 4 days of excursions and adventures culminating in a medieval banquet deep under the city!  We will see the famous Bone Chapel of Kutna Hora, take a walking tour of Prague, and see its many sights.
RenAdventures have developed the most absolutely incredibly amazing experience you will treasure the rest of your life!
Julianne M. Reiner
Thursday, June 21. Prague.
Meet and greet your fellow adventurers in Prague before we head to the UNESCO-world heritage city of Cesky Krumlov. We'll settle into our rooms and have a dinner together followed by a stroll through the city to get our bearings.
Friday, June 22. Cesky Krumlov.
We breakfast together and then get our garb on for the opening ceremonies of the Five Petal Rose festival!  Wander through city and marvel at the architecture and shows.
Saturday, June 23.
On Festival day, we'll climb the historic castle tower to see the spectacular city of Cesky Krumlov in full Baroque glory. Watch the night-time spectacular as 300 costumed, torch-bearing citizens parade through the city center.  Before the clock strikes midnight we have a special spot reserved by the river to view the historical fireworks.
Sunday, June 24.
Closing ceremonies for the festival, we gather together as Wolgemut and Paolo do a last show for their friends in Cesky Krumlov.
Monday,  June 25.
We don our summer clothes for a rafting RenAdventure! Paddle pleasantly down the Vltava river and take a leisurely day making stops at riverside beer stands and picnic areas.
Tuesday, June 26.
We take a private tour of the amazing Krumlov Castle and breathtaking baroque theatre.  We'll spend our last night in Krumlov dining at a traditional Czech tavern that dates back to the medieval era.
Wednesday, June 27.
Wednesday morning we say goodbye to the wonderful city of Krumlov, I'm sure you'll be back. We head out early to get to Prague in time to settle into our new abode and step out for a walking tour of Prague. That night we'll wander the streets to discover the Absinthe bars that were made so famous with international travelers over 100 years ago.
Thursday, June 28.
We board our tour bus for a day trip to Kutna Hora and the Bone Chapel.  This macabre chapel-crypt holds thousands of bones stacked in artistic ways.  You have to see it to believe it. We'll then head back to Prague for more city adventures.
Friday, June 29.
We tour the major buildings of Prague; the castle, the cathedral, the Orloj, where we learn that Italian time is an actual thing! After seeing all these amazing structures (and hopefully getting some good pictures), we will spend our last evening together at an underground medieval tavern feast hall with live entertainment!
Saturday, June 30.
After a good breakfast we will say our goodbyes to our friends and deliver you to either the Prague airport, bus or train station.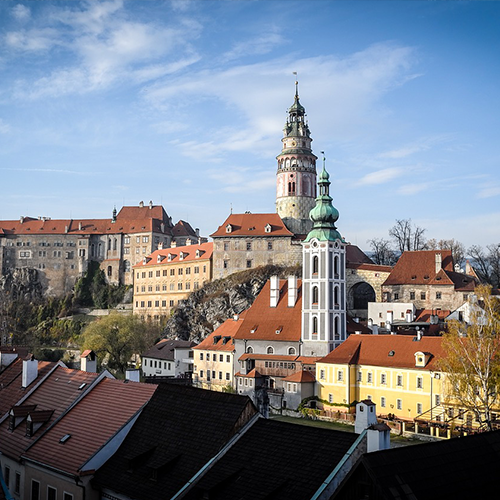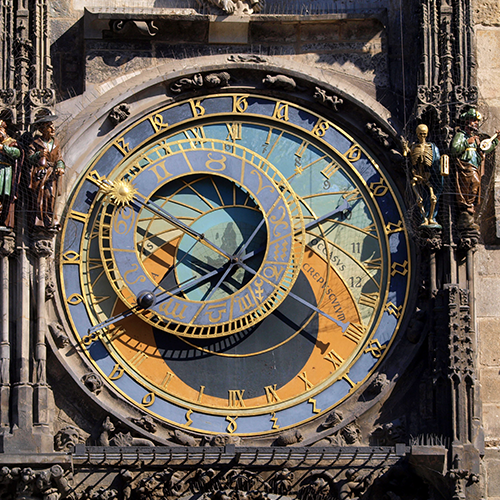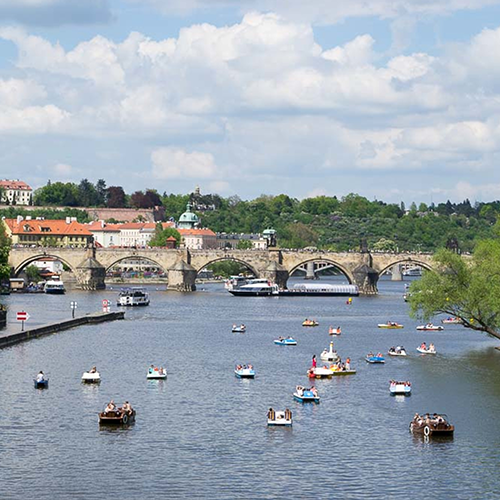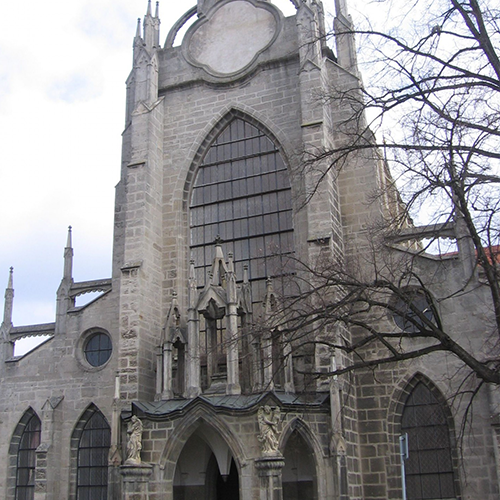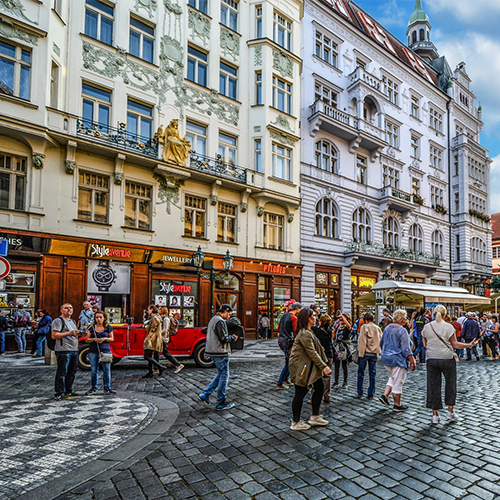 Included:
Welcoming and full assistance during the tour by our tour leaders.
9 nights accommodation in double occupancy room, with breakfast.
Dinners specifically listed (this tour covers 2 out of 9 dinners).
Visits, including licensed-guide(s) and entry to all sights.
The activities listed in the daily programme.
Not Included:
Airfare.
All meals not mentioned as part of the tour.
Tips and personal expenses.
Personal insurances (cancellation, luggage, early departure, etc).
Optional activities not listed in the week programme, which you can book through our tour leader.
Everything else which is not clearly specified in the above paragraph 'Included' list.
All our accommodations were top-notch and we traveled in comfort on a private chauffeured mini-bus.
Damaris Wilcox
My husband and I enjoyed Italy tremendously and would never have been able to plan such a visit so well on our own.
Jeanne Lynch